Laurent Tapie Confirms Plans For $30 Million Tournament
Published on 2011-10-06 15:35:00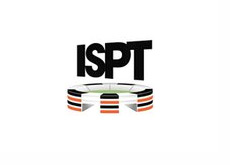 Shortly after Groupe Bernard Tapie signed an acquisition agreement with Full Tilt Poker, it was also revealed that Laurent Tapie (son of Bernard Tapie) was involved in the ISPT (International Stadiums Poker Tour).
The website (ISPT.com) promised that the first edition of the ISPT would take place in September of 2012.
The tournament, according to the website, would be held in Wembley Stadium and would have a guaranteed prize pool of $30 million.
The general reaction from the poker community was - WTF?
Laurent Tapie took to Pokerstrategy.com (link below) to explain that the tournament is, in fact, very real.
Tapie said that the event is "very real" and will indeed get underway in September of 2012 in Wembley Stadium. According to the article, the rental contract for the stadium was signed in mid-September.
Tapie, who is President of the ISPT, said he believes that 20,000 - 30,000 players will take part in the event.
According to the article, participants will "sit in the stands at Wembley Stadium and play online with tablet PCs". Once the field is down to 3,000, the remaining participants will be seated at actual poker tables on the floor of Wembley Stadium.
The eventual winner of the event will walk away with $10 million.
So.. 30,000 players are going to cough up $1,000 each. 30,000 tablets are going to be handed out and players are going to play in the stands of Wembley Stadium. Once the field is down to 3,000, the tournament will move to the floor of Wembley Stadium.
This idea seems foolproof..
Source: Pokerstrategy.com -
Laurent Tapie confirms to Pokerstrategy.com: ISPT is on for 2012
--
Filed Under:
Random Poker News