Published on 2007-12-21 05:44:16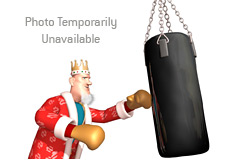 David "The Dragon" Pham turned in a remarkably consistent 2007 en route to being named Cardplayer's Player of the Year. This isn't the first time that he has won this honor, as he was named the Player of the Year in 2000 as well.
Pham made an unbelievable 11 final tables of events that counted towards the "Player of the Year" in 2007, accumulating over 6560 points, which was a full 800+ points better than the player who came in second place, J.C. Tran. While many players earned more than Pham in 2007 (Pham had $1.81 million in total cashes), no one was able to top his consistency in terms of going deep in events that counted towards the Player of the Year.
Pham's biggest cash in 2007 came when he placed second in the 2007 Legends of Poker main event, finishing behind Dan Harrington. Pham earned $800k for his effort in this event.
Pham took down four smaller events in 2007, including two No Limit Hold'em events at the "Winning 'O' The Green", a preliminary event at the Five Diamond World Poker Classic and a Heads-Up event at the 2007 Mirage Poker Showdown.
This performance is a testament to Pham's playing ability and consistency, and I would not be at all surprised to see Pham near the top of the list again next year.
J.C. Tran, as mentioned, came in second as he had a phenomenal year as year, especially in WPT events. Jonathan "FieryJustice" Little came in third place, Scott "Bigriskky" Clements came in fourth and Bill Edler rounded out the top five.
--
Filed Under:
Random Poker News