Jawfish Games Raises $885k In Seed Capital
Published on 2012-03-28 22:32:00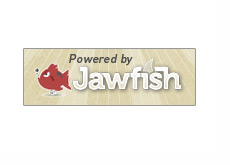 Do you ever find yourself asking the question "Hey, I wonder what Phil Gordon is up to these days?"
Well here's the answer - Gordon is busy working on his new venture, Jawfish Games.
According to Geekwire.com (link below), Jawfish Games recently raised nearly a million dollars ($885,000 to be exact) in seed capital funding from the likes of Ride Side Capital and Kyle Stewart, who was part of the founding team at Zynga.
According to Geekwire, Jawfish launched its first game on Facebook (Word Joust) a few weeks ago. Jawfish's unique hook is that they are matching people up against each other in a real-time tournament bracket format.
--
Prior to the Jawfish Games news, the last time that we heard from Phil Gordon, he was getting himself dismissed from a class-action lawsuit against Full Tilt Poker. Gordon was dismissed as a defendent in the case after his lawyers argued that Gordon "never participated in any management decisions or operational roles at Full Tilt."
Source: Geekwire.com -
Poker Pro Phil Gordon Lands Cash For Online Gaming Tourneys, Nabs Former Zynga and Netscape Execs
HT:
Pokerscout.com
--
Filed Under:
Random Poker News