Jorgensen Over Hansen In Copenhagen
Published on 2009-02-22 00:46:05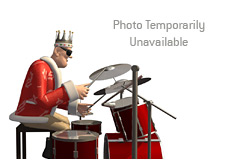 In what was perhaps the worst boxing match that I've ever seen in my life, Theo Jorgensen defeated Gus "The Great Dane" Hansen via decision.
The fight just wrapped up about an hour ago in Copenhagen, Denmark.
The bout was broadcast for free on GusHansenTV.com. Those in attendance shelled out 249.00 DKK (Danish Kroner) for tickets, which works out to around $42 USD. I'm sure that it was worth every penny, and more.
Jorgensen apparently challenged Hansen to a boxing match a while ago, and Hansen accepted.
If Hansen won, then he was to receive $25,000 from Jorgensen.
If Jorgensen won, then he was to receive $35,000 from Hansen.
Theo was a -285 favorite leading up to this event, while Hansen was a +200 underdog.
Hansen made an epic entrance, rolling his way out to the ring in a wheelchair while "Do You Really Want To Hurt Me?" by the Culture Club blared through the arena.
The two warriors were soon locked in battle. There were reports that both fighters were preparing for the fight with "professional boxing trainers", but there was no such skill evident in the fight. The bout quickly devolved into something that you would see on a playground, when two kindergarten kids battle for a swing.
Those who bet that there would be a knockout ended up being disappointed, however Jorgensen did manage to bloody Hansen's mouth during the fight.
In the end, Jorgensen's jabs won the fight and the $35,000.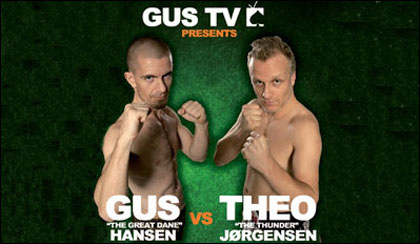 --
Filed Under:
Random Poker News