Phil Ivey Demanding Payment of £7.8 Million Win
Published on 2013-09-16 16:33:00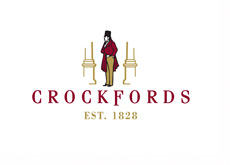 The ongoing legal battle between Phil Ivey and Crockfords (Britain's oldest casino) took an interesting twist last week when Ivey admitted to reading cards in order to gain an advantage.
Last summer, Phil Ivey and an associate entered Crockfords to play some high limit Punto Banco. After a couple of sessions, Ivey ran up his initial 1,000,000 pound stake considerably, winning nearly 8 million pounds from the casino. At this point, Ivey left and asked for his winnings to be wired to his account.
Representatives from Crockfords ended up investigating Ivey's win and ultimately decided not to pay out the winnings, arguing that Ivey had "operated a scam" by reading the cards as they were dealt. Crockfords returned Ivey's initial £1,000,000 stake but not his winnings, and Ivey decided to sue.
--
According to Phil Ivey's court submission, he openly admits to being an "advantage player". He also admits that him and his associate, "Kelly", were reading the cards in order to gain an advantage.
"Kelly" was looking for decks of cards that were improperly cut. Cards that were improperly cut would have an asymmetrical pattern on the back. By asking the dealer to rotate certain cards (the seven, eight and nine, which are the key cards in Punto Banco), Ivey would be able to know which were the "good" cards when they were dealt. If the cards were properly cut, Ivey wouldn't have had this advantage.
Crockfords is arguing that this "edge sorting" is cheating, while Ivey is arguing that he was simply exploiting a flaw that Crockfords should have noticed.
--
In short, Crockfords is saying, "You cheated, and we're not paying you any of your ill-gotten gains", while Ivey and his team are saying, "Don't blame us for your incompetence - what we did was completely legal and you have to pay us."
What do you think?
Source:
Dailymail.co.uk
--
Filed Under:
Random Poker News