Phil Galfond Speaks About Gus Hansen
Published on 2009-01-23 19:25:02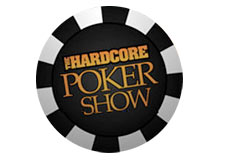 Our friends at the Hardcore Poker Show on Sirius 98 recently conducted an interview with Phil "OMGClayAiken" Galfond, and were kind enough to send us an audioclip from the show. The Hardcore Poker Show airs live every Wednesday at 8 pm EST.
Anyways, in the clip, Galfond is asked if he thinks Gus Hansen is a fish. He responds by saying that calling him a "fish" might be a bit strong, but that Hansen is a "good" player in a game filled with "world class players".
He then says that Hansen is "very good", but that he is probably the reason why the $500/$1000 games are running right now.
I've included the *.mp3 file below, as well as a link to the Hardcore Poker Show web site.
This may or may not be interesting to you - I thought that his comments were somewhat interesting.
According to HighstakesDB.com, Phil Galfond earned $7.07 million dollars on Full Tilt Poker last year, while Gus Hansen lost $619k.
In 2009, Gus is up over $2.06 million dollars over just 22 days, while Galfond is up around $125k.
Sources:
*.mp3 file of Galfond's comments (file removed for now)
Hardcore Poker Radio
HighStakesDB
--
Filed Under:
Random Poker News