Published on 2007-07-05 21:06:42
Late last night, Ram Vaswani took down the $1500 Limit Hold'em shootout, winning $217,438 and a WSOP bracelet.
The question is, after the event, was Phil Ivey and a bunch of hired goons waiting to shake down Ram Vaswani for the $217k he'd just won, to help settle up the golfing debt that Vaswani supposedly still owes Ivey? There have been conflicting stories regarding whether or not Vaswani has paid up the debt, but the people that I talk to, who I trust, say that the debt has still gone unpaid, as Vaswani feels like he was cheated by Ivey.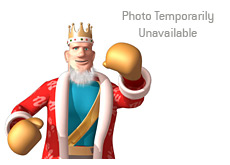 For those of you who don't know the backstory, Ivey and some other pros have a high stakes golf battle, and Ivey ended up winning very substantial sums of money from the other golfers, especially Ram Vaswani. Vaswani contends that Ivey had been practicing a ton before their match, and shouldn't have been eligible for any strokes. Ivey contends that Vaswani is a golf hustler by nature, and Vaswani was simply mad because he was out-hustled and couldn't quit the game. Instead Vaswani insisted on upping the stakes and continued to lose more and more money.
We are obviously joking about Ivey showing up with hired goons to shake Vaswani down for the money. But it will be interesting to see whether or not Vaswani will try to make good on this debt, or if he will continue to contend that he was cheated and shouldn't have to pay. One thing is for certain, Vaswani is not very popular in the poker community right now.
--
Filed Under:
World Series of Poker