WCOOP 2017 To Run From September 3rd to September 26th
Published on 2017-07-31 19:36:00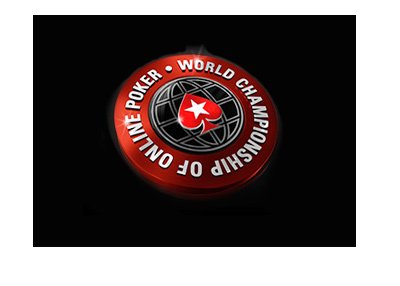 The summer is now half over, which means one thing - the WCOOP (World Championship of Online Poker) is just around the corner.
Pokerstars has revealed that they are still planning out this year's WCOOP and that they will be releasing the final schedule in a couple of weeks. Pokerstars said that the schedule will not be released until it launches in their poker client.
-
Pokerstars is seeking feedback from the public right now as to which events they want to see and which changes they want to see made to the schedules from the past couple of years.
The company has said that they are intent on hosting the biggest WCOOP ever this year, so it will be interesting to see what they come up with.
-
A few details have been released so far. They are:
1. This year's WCOOP will run from September 3rd to September 26th
2. The WCOOP main event will have a buy-in of $5,200 and a guarantee of $10 million. The main event will get underway on September 24th.
3. Pokerstars will be running a HORSE phase event as part of the WCOOP
-
Last year's WCOOP had a total of 82 events that ended up creating a total prize pool of over $73.5 million.
Will this year be even bigger?
-
August 15th Update
:
Pokerstars hasn't released the WCOOP schedule as of yet, though they did announce a couple of major changes:
1) This year's WCOOP will feature a "Low" tier that will replace the mini-WCOOP.
These "low" tournaments will feature buy-ins of approximately "1/20th the size of their High counterparts" and will, in most cases, begin 24 hours after the High tournaments.
These "low" tier tournaments will feature $11 million in total guarantees.
2) There will be a change in structure for both High and Low events, with High events starting with 50,000 in chips (except for rebuy tournaments), and Low tournaments starting with 25,000 in chips.
The blind structures will also change, with shorter levels and smaller increases.
--
Filed Under:
Poker Room News