January 2019 Bonus Code for Party Poker
Enter G500 As Your Bonus Code


Last Updated: August 14th, 2017
For all of the non-US readers of this site, let me re-introduce you to Party Poker.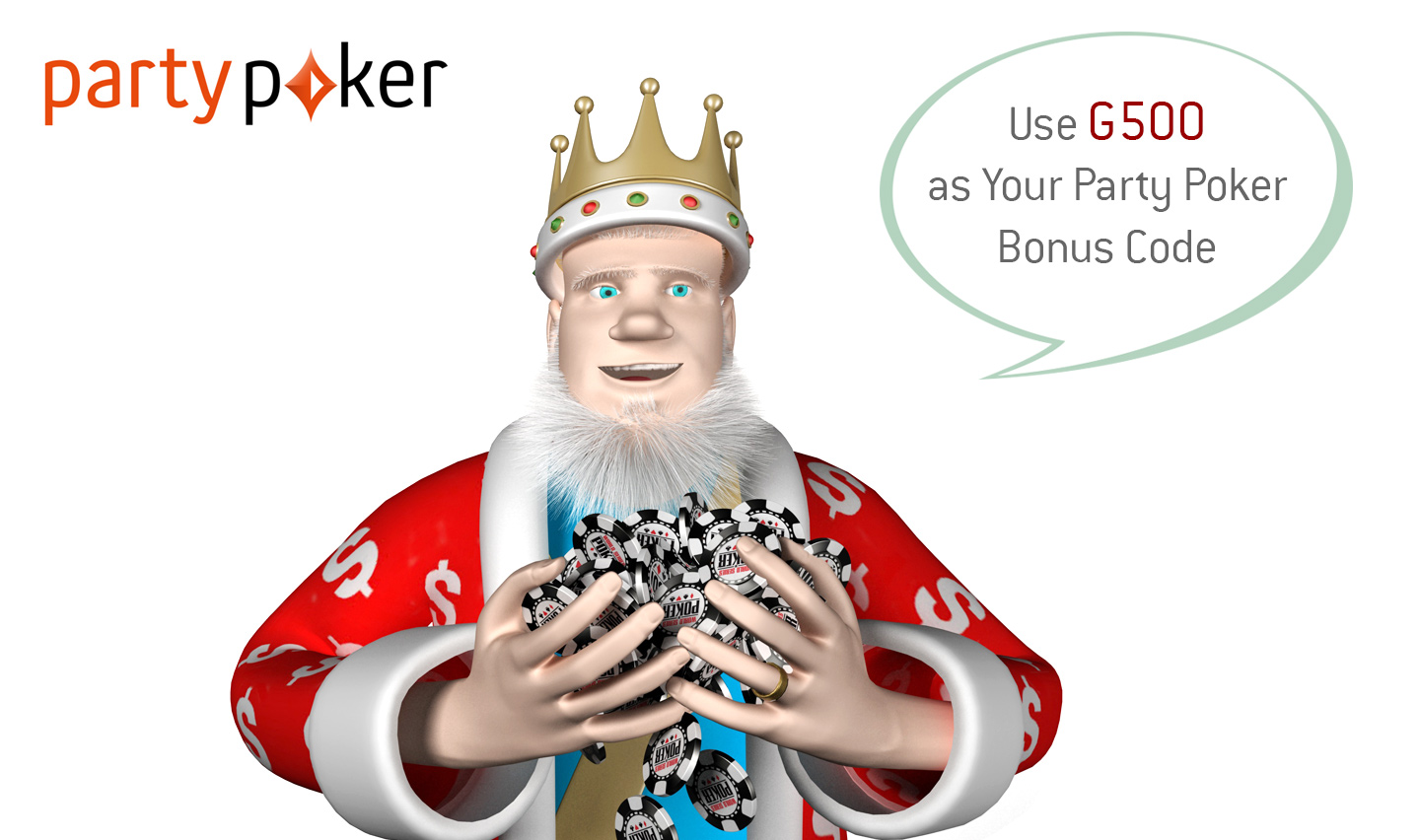 Party Poker slipped off the radar screens of many once the company decided to exit the United States post-UIGEA. Their player base took a beating, and the attention was now squarely focused on Pokerstars.
It's understandable why many people would choose to continue to play at Pokerstars, but let me say this - Party Poker is trying very hard to win back some of this lost marketshare.
How are they doing this? Through aggressive new bonus offers and interesting new promotions. In addition, the company has introduced an aggressive new rakeback system that is intended to fill the hole left by Pokerstars paying out much less rakeback to its players.
For the longest time, Party Poker had a sub-standard initial deposit bonus offer that was trumped by many of the other rooms.
Not anyone though. A new CEO has breathed new life into the company, and one of his first moves was to introduce the brand-new "Super Sign-Up Bonus".
This bonus is available to all new depositors to Party Poker. The "Super Sign-Up" bonus is a 100% matching bonus of up to $500.
In order to qualify for this bonus, simply enter G500 when prompted for a
Party Poker Deposit Bonus Code
. It's as simple as that. This offer is good for all of
January 2019
. Clicking the link will automatically qualify you for the best available bonus.
You need to be careful though, as many sites have outdated bonus offers. You don't want to get stuck with a $150 bonus when you could have qualified for a $500 bonus.

Click to Visit PartyPoker Website
How exactly do the bonuses work?
Well, as mentioned, the bonus is a "matching" bonus. This means that Party Poker will award you with a bonus equivalent to the size of your initial deposit, up to a maximum of $500.
So if you deposit $400, then you will be entitled to a bonus of $400. If you deposit $50, then you would receive a bonus of $50.
Note: you need to deposit at least $25 in order to qualify for the "Super Sign Up Bonus".
Now, after you deposit, you will have up to 90 days to fully "earn" your bonus. Bonuses are earned through participation in real-money MTTs, SNGs and cash games.
In order to earn your full bonus, you need to earn five times the size of the bonus in Party Points. So, if you deposit $100, then you would need to earn 500 points to fully earn your bonus. Bonuses are awarded in increments as you earn Party Points.
Party Poker is STILL the fourth largest network in the world. Thousands upon thousands of players play at Party Poker on a daily basis. My point - you will always be able to find a game on the site, even if they don't allow American players anymore.
Party Poker offers a number of interesting promotions that are designed to appeal to potential new customers.
One of the most intriguing is the Bankroll Builder promotion.
Party Poker will give all of their new depositors free access to the "Bankroll Builder" freerolls for 60 days. This works out to tens of thousands of real dollars that are exclusively available to new members of the site. This is a terrific value-added option, and one that you should certainly take advantage of.
Party Poker wants your business and are willing to pay $ to get it. Take them up on their offer, and sign up for an account today!
Party Poker Deposit Code January 2019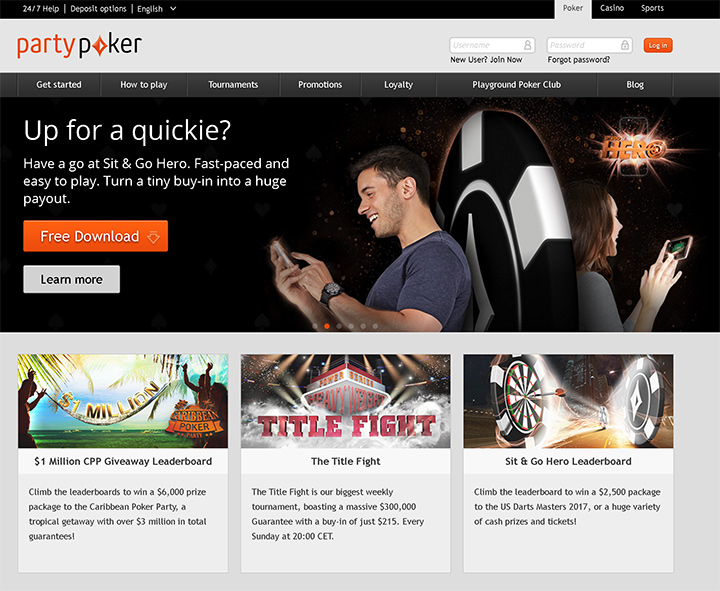 4.5

stars -

"

A review of Partypoker, one of the world's top online poker sites.

" By:

Poker King

How does a player go about qualifying for Party Poker's initial bonus offer? This page gives you the full rundown.