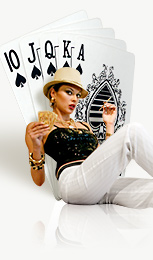 Online Poker - Posted 2013-05-19 20:47:00
Pokerstars Puts An End To Bum-Hunting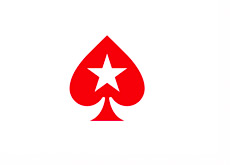 According to IsleofMan.com (link below), Pokerstars recently instituted a new policy that is meant to stop the practice of "bum-hunting".

What is "bum-hunting"?

"Bum-hunting" is when really good players open scores of heads-up tables and wait for lesser players to sit down.

If a lesser player sits down at the table, a heads-up game will commence. If another good player sits down, ...Full Story

Online Poker - Posted 2013-05-08 23:00:00
Phil Ivey Sues UK Casino


Phil Ivey has been involved in a dispute with the oldest casino in Britain, Crockfords, since the summer of 2012. Things escalated even further earlier this week when Ivey and his team of lawyers launched a law...Full Story

Online Poker - Posted 2013-04-30 22:40:00
Pokerstars/Atlantic Club Deal Expires


According to the Wall Street Journal (link below), the deal between Pokerstars and Colony Capital LLC regarding the planned purchase of the Atlantic Club has now expired.

According to the public...Full Story

Online Poker - Posted 2013-04-30 03:32:00
Full Tilt Poker Steps Up Its Search For New CEO


According to PokerUpdate.com (link below), Full Tilt Poker has stepped up its search for a new CEO by hiring executive recruitment firm Odgers Berndtson.

Full Tilt Poker, which is currently the ...Full Story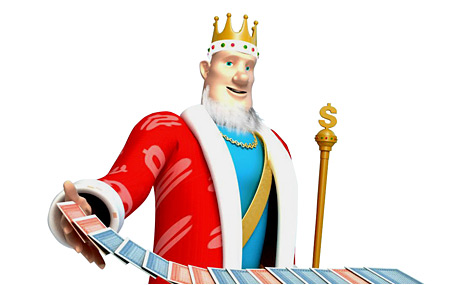 Online Poker - Posted 2013-04-07 16:23:00
Ronaldo Signs Sponsorship Deal with Pokerstars


Pokerstars announced this past week that they have signed Brazilian soccer legend Ronaldo to a sponsorship deal.

Ronaldo will join Rafa Nadal, Boris Becker, Fatima Moreira De Melo and Marcus Hel...Full Story


Online Poker - Posted 2013-02-06 19:00:00
IveyPoker Purchases LeggoPoker


According to a press release that was circulated earlier today, IveyPoker has acquired LeggoPoker.

LeggoPoker, which is a "community-based website focused on teaching poker strategy th...Full Story

Online Poker - Posted 2012-12-28 22:41:00
2013 WSOP Europe To Be Held in Paris


Earlier this week, the World Series of Poker announced that the WSOPE (World Series of Poker Europe) will be moving to Paris in 2013.

The 2013 World Series of Poker Europe, which will ...Full Story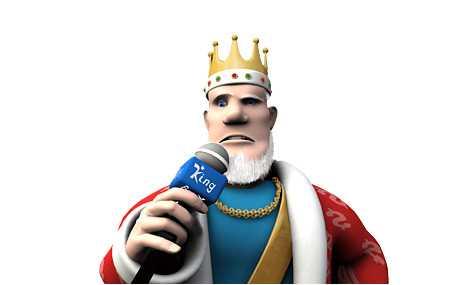 Online Poker - Posted 2012-11-05 03:07:00
One More Day


For some, November 6th will be a glorious day. For others, November 6th will be just another frustrating day on a pile of other frustrating days.

On November 6th, real money games will...Full Story

Online Poker - Posted 2012-10-26 02:05:00
New Full Tilt Poker Commercials Hit The Airwaves


If you were watching the first two games of the World Series (Major League Baseball) on Sportsnet in Canada over the past few days, you very likely saw some new Full Tilt Poker commercials.
Full Story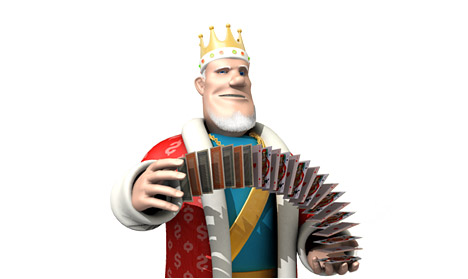 RECENT ARTICLES



Zynga Hires Its First Lobbyists
According to the Sunlight Foundation Reporting Group, Zynga, Inc. has hired its first Washington lobbyists. Zynga is a major player in the social ...

"Poker After Dark" Returns (Sort Of)
It was announced earlier this week that "Poker After Dark" will return to the airwaves once again starting March 5th. According to multiple media ...

Pokerstars CEO Steps Down
Pokerstars managed to keep their operation as solid as a rock last year despite some extreme turbulence in the industry. Despite having to shut its do...

Luciaetta Ivey Sues Phil Ivey, Lawyers
Luciaetta Ivey filed a lawsuit earlier this week against her ex-husband Phil Ivey, Ivey's lawyer David Chesnoff and her former lawyer John Spilotro, a...

Pokerstars Goes Mobile
According to EGRMagazine.com, Pokerstars has officially launched their first mobile poker client. The app is apparently available to Italian player...

Have You Been Called Yet?
According to multiple reports, French magazine LivePoker has been calling Euro-based Full Tilt Poker customers over the past few days and conducting s...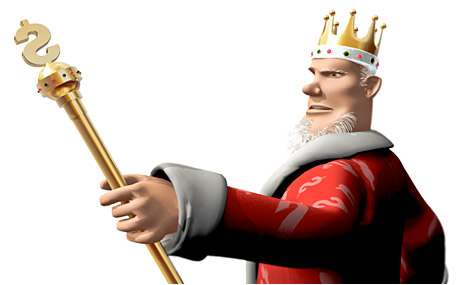 | | | |
| --- | --- | --- |
| | TOP POKER ROOM BONUS OFFERS | |




Get 2 Weeks Free


Click to Visit Club WPT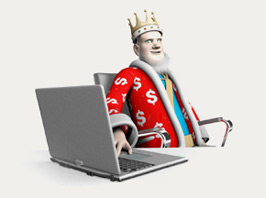 Poker Bonus Codes
Poker for Macs




Up to $600 Free - Click to visit PokerStars