Negreanu: "He Doesn't Seem to Care"
Published on 2016-06-09 02:47:00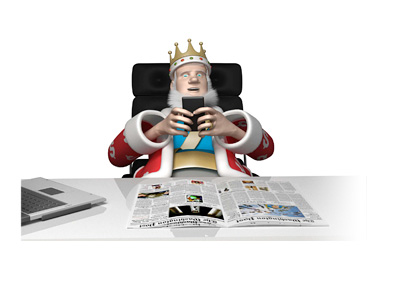 Late last week, Chris "Jesus" Ferguson, one of the owners of Full Tilt Poker 1.0, turned up at the World Series of Poker for the first time since 2010.
After settling with the government in 2013, many assumed that Chris Ferguson would never again be seen in the poker world. Most assumed that Ferguson would change his appearance and disappear into obscurity, never to be heard from again.
This didn't turn out to be the case, however, after a smiling Ferguson turned up to play in a $10k Seven Card Stud event last week. With the majority of Full Tilt Poker 1.0's customers having received their money back, Ferguson likely felt as though the time was right to return to the game that he loves.
In the lead-up to the World Series of Poker this year, Howard Lederer issued a statement in which he accepted responsibility for Full Tilt Poker's failure. Many assumed that Lederer was issuing the statement so that he could play in the WSOP without too much of an uproar taking place.
Ferguson, however, has remained silent on the matter, so it surprised many when he strolled into the Rio to play in the World Series of Poker. There was no apology, no statement, no act of contrition - instead, Ferguson, armed with a goofy grin, took his seat at his table and started playing.
There was a bit of heckling in Ferguson's direction, though the response was fairly muted. Some pros even argued that Ferguson should be given a break and allowed to play in the WSOP without any fear of an incident.
-
Daniel Negreanu, who has very outspoken about Lederer, Ferguson and Full Tilt Poker in the aftermath of "Black Friday", was not pleased with Ferguson's actions last week. Here is what Negreanu had to say about the matter on Twitter:
"Chris Ferguson returns to WSOP issuing no apologies, no remorse, as if nothing happened. Feels like a giant slap in the face to players."
"'I'm just here to play poker' Ferguson's only comment dismisses the damage he caused the poker community while hiding under the covers."
"I just don't know how after 5 years he doesn't think he owes the players any sense of apology. It's so smug and absurd."
"I'd like to know if Ferguson has any remorse, but it seems that his actions are speaking louder than his words. He doesn't seem to care."
-
Ferguson, for his part, is not letting the unrest get to him, as he has already posted a cash (19th place in the $1,500 Dealers Choice event for $4,069) in this year's WSOP.
Instead of apologizing, Ferguson seems content to remain largely silent and flash a goofy grin anytime he is confronted regarding Full Tilt Poker.
-
Those who are expecting an apology from Ferguson will likely be waiting a very, very long time.
--
Filed Under:
World Series of Poker