Tony G Marries Aiste Slapokaite
Published on 2014-08-23 17:58:00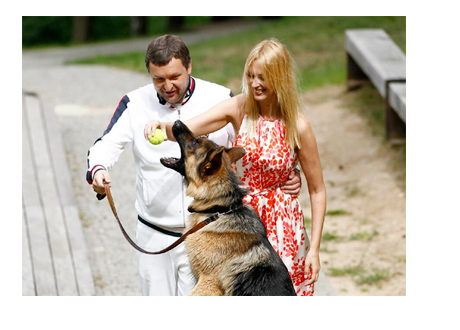 Antanas Guoga, aka "Tony G", has decided to trade in his exciting life as an antagonizing high stakes professional poker player for a more mundane life of wedded bliss and service to his country.
A few years back, "Tony G" made a name for himself during a few infamous televised confrontations with the likes of Ralph Perry and Surindar Sunar. Through his unrelenting trash talking, Tony G soon became one of the most infamous players on the circuit.
Those who thought that Tony G was just an abusive oaf would be proved wrong - in the end, Tony G was simply an astute businessman and master of self-promotion. Tony G built up an online empire that includes assets such as Pokernews.com and Pokerworks.com and was able to leverage his name into millions of dollars.
Tony G's life took a U-turn earlier in the year when he was elected to European Parliament. After the election results were in, Tony G announced that he would be putting his poker career aside to focus on his service to the public.
Earlier this week, Tony G completed his transformation when he married Aiste Slapokaite in a ceremony in Lithuania.
-
So, over the course of just a couple of years, Tony G has gone from a globe-trotting high stakes poker pro to a married member of the European Parliament. That's quite the change.
--
Filed Under:
Miscellaneous Poker Articles