Scott Tom Set To Return to Antigua
Published on 2017-10-09 19:26:00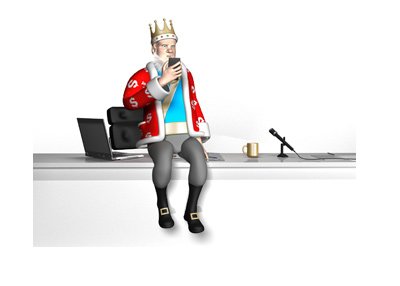 Scott Tom, the co-founder and former President of Absolute Poker, was released from a US jail earlier this week after serving a total of 7 days.
According to CalvinAyre.com (link below), Tom copped a plea that saw him forfeit $300,000 and serve a total of 7 days in jail. In fact, Tom and his legal team were hoping for "time served", though the judge in the case thought that Tom should serve at least some jail time, so he ended up handing out a sentence of 7 days. Tom was clearly caught off-guard by the decision, as he had reportedly bought a non-refundable ticket to head back to Antigua shortly after the sentencing.
Tom was charged with multiple felonies on "Black Friday", though he ended up pleading guilty to a "single count of being an accessory after the fact in the transmission of gambling information".
CalvinAyre.com points out that Tom's guilty plea leaves Isai Scheinberg as the last person to reach some sort of an agreement with US authorities. Don't hold your breath on that one.
-
Former Absolute Poker and UB US customers are going to be made whole by the US government, with the repayment process having started a few weeks ago.
The only reason that this money is getting returned, however, is because there was money left over after Full Tilt Poker's former customers were paid out, per the terms of Pokerstars' settlement with the US government.
The $33+ million in money that was owed to Absolute Poker and UB's former customers disappeared into a black hole, which has led many to question why Scott Tom got such a light sentence.
-
In the end, Scott Tom's lawyers did marvellous work for their client, as Tom is now free to head back to Antigua and resume his life there. People will never get answers as to what really happened at Absolute Poker/UB and where all of the money ended up going, and who exactly was behind the "superuser" scandals.
Source: CalvinAyre.com -
Absolute Poker's Scott Tom Released After Week in US Jail
--
Filed Under:
Miscellaneous Poker Articles