Jawfish Games Reportedly Shutting Down After Acquisition Falls Through
Published on 2014-02-01 00:14:00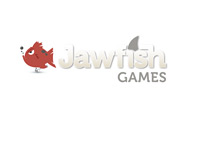 If you were ever wondering what Phil Gordon was up to since splitting with Full Tilt Poker, the answer - Jawfish Games.
Jawfish Games, which bills itself as the "industry leader in real-time, multi-player tournaments for mobile and web", was conceived in early 2012. Phil Gordon, who would eventually be named CEO of Jawfish Games, was involved in the company's seed funding round in March of 2012.
In July of 2012, the company received $2.6 million in angel funding from the "Founders Fund" and was off to the races.
Things looked even brighter for the company when they snagged a launch award for Best Consumer 2.0 in March of 2013. At the time, the judges on the panel guessed that Jawfish Games would make "a lot of money".
--
According to Geekwire.com, Jawfish Games "appears to have taken its last breath" and will soon be shutting its doors.
According to the Geekwire.com article, Gordon recently revealed via Google Groups that the company had been very close to being acquired for $20 million, but that the deal had fallen apart at the last minute.
Gordon wrote:
"Three days away from being the hero and turning a business plan on the back of a napkin into $20m in 20 months, now Iím the goat that ran an award-winning startup into the ground and lost everyoneís money. Thatís the way the world works, I suppose."
Source: Geekwire.com -
Jawfish Games flops, lays off staff after acquisition tanks
--
Filed Under:
Miscellaneous Poker Articles