Phil Ivey Falls Short in Bid for Second WPT Title
Published on 2010-07-16 09:07:00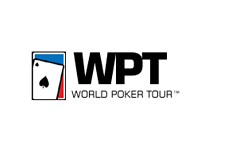 Phil Ivey fell short in his bid to capture the second World Poker Tour title of his career on Thursday evening, finishing in third place in the WPT Bellagio Cup VI for $363,650.
Ivey was ousted from the tournament by Justin Smith, but the serious damage to his stack was done by Moritz Kranich, who eventually went on to win the tournament.
During three-handed play, Kranich and Ivey tangled in a large 3.36 million chip pot. With the board reading Ac-Jc-4h-Ad-3d, Ivey bet 700,000 and Kranich called after a bit of thought. Kranich turned up Q-J for two pair with a Queen kicker, while Ivey turned over J-9 for two pair with a lower kicker. Ivey was never able to recover from this hand and was eliminated from the tournament a short time later.
With his third place finish in this event, Phil Ivey now has over $13.5 million in total lifetime tournament cashes. Ivey continues to extend his lead over Daniel Negreanu on the all time money list, as Ivey is now nearly $800,000 ahead of "Kid Poker".
--
Justin "BoostedJ" Smith and Moritz Kranich were the last two players standing in this tournament. Smith was looking to win the tournament that he just missed out on taking down last year (3rd place for $464,870), while Kranich was looking to take down the second major tournament of his career (he also won the EPT Deauville main event in 2009 for approximately $1.13 million USD).
Kranich jumped out to a quick lead during heads up play and appeared to be cruising towards victory. Smith was able to fight back though, and had 5.92 million chips to Kranich's 8.2 million when the final hand took place.
Smith decided to be cagey and just limp in with his pocket Jacks, hoping to set a trap for Kranich. The plan worked perfectly as Kranich moved all-in and Smith snap-called. Smith turned over his pocket Jacks, while Kranich sheepishly showed his Kh-10d.
The flop came Ad-Qd-2h, and Smith was still in the lead in the hand.
The turn was a disaster for "BoostedJ" as the King of diamonds was turned over. Now it was Kranich who had the lead in the hand with his pair of Kings, but Smith still had plenty of outs as he had turned a diamond flush draw.
The river brought the Nine of hearts, and Smith was sent to the rail in second place ($594,755). Another excellent performance by Smith, but he has to be disappointed about not taking down this tournament after making the final table two years in a row.
With his victory in this event, Kranich took home the $875,150 first place prize and also gained the distinction of being one of the few players to ever win both a WPT and EPT event.
--
Here is how the final table of the WPT Bellagio Cup VI ended up finishing out:
Moritz Kranich - $875,150
Justin Smith - $594,755
Phil Ivey - $363,650
John Caridad - $237,902
Robert Akery - $169,930
Eric Afriat - $118,950
--
Filed Under:
Live Tournament Results