Poker Twitterverse Explodes After "Team Judas" Teams Up For WSOP Event
Published on 2017-06-06 15:18:00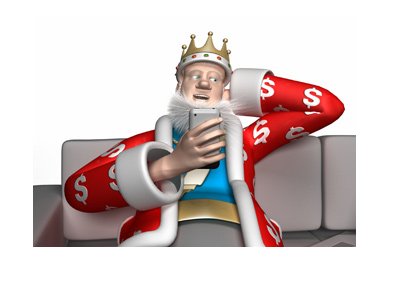 Last year, Howard Lederer and Chris "Jesus" Ferguson, two of the poker world's biggest pariahs, made their returns to the World Series of Poker.
The two men, who were two of Full Tilt Poker's biggest shareholders, had been keeping a very low profile following "Black Friday". Aside from Lederer conducting an interview with Pokernews.com, the two men essentially disappeared after "Black Friday" occurred and Full Tilt Poker subsequently went under.
Following their settlements with the US government and Pokerstars' deal that involved making Full Tilt Poker's former customers whole, Lederer and Ferguson felt that the time was right to step back into the poker world at last year's World Series of Poker. The appearance of the two men at the tournament series obviously ruffled some feathers - after all, Full Tilt Poker's complete mismanagement of player funds resulted in players needing to wait years to get their money back.
In 2017, Lederer and Ferguson took it a step further by joining forces to play in the $1,000 Tag Team event. Lederer and Ferguson teamed up with Andy Bloch, who was also another prominent player at Full Tilt Poker 1.0.
The trio of Lederer/Ferguson/Bloch managed to make the money in the event, as they limped into Day 2 with a stack of 23,000. This means that they are guaranteed a payout of at least $1,562.
-
It is clear that both Ferguson and Lederer are not going to let the poker community's strong disdain for them keep them away from the World Series of Poker. In fact, they took things a step further by joining forces for the $1,000 Tag Team event, which caused quite a stir.
The question now becomes - who will be the lucky team that boots "Team Judas" from the event?
--
Filed Under:
Live Tournament Results