Published on 2008-02-26 00:28:03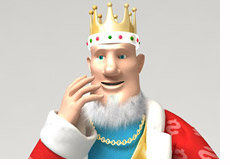 Do Pokerstars and Full Tilt Poker really want legalized online poker in the United States, or would they be happier if the status quo were to be maintained?
At first glance, this seems like a ridiculous question. Why wouldn't they want legal and regulated online poker in the United States? There would be no problem funding an account, and they could advertise wherever they wanted to. All of a sudden, companies like Pokerstars would be able to advertise on Google, Yahoo or on the side of a bus if they wanted to (their *.com sites, not their *.net). They could sponsor the World Series of Poker; they could buy their players directly into the World Series of Poker once again, and they could sponsor a sports stadium if they really wanted to. At first glance, it would seem as though Pokerstars and Full Tilt would enjoy a tidal wave of new players and marketing opportunities if a bill to legalize and regulate online poker was finally pushed through in the United States.
However, I think that this would be a short-term positive and long-term negative for both companies.
First off, Pokerstars and Full Tilt Poker are both in great positions right now.
They are the two largest rooms that still accept American players. Because of this, both rooms have grown quite substantially since the passing of the UIGEA into law. Americans are still able to quite easily get money on and off the sites. Business has gotten better for both companies since the UIGEA was passed. The UIGEA basically acts as a shield, preventing new companies from targeting American players while Full Tilt and Pokerstars continue to grow. If you ask me, Full Tilt and Pokerstars would both be quite happy if the current circumstances remained the same. They will attract the American players because they are pretty much the only two places to play if you are from the US and want a game, and they can spend their marketing dollars on Russia, Asia and Europe. Both companies are in a great position right now.
If online poker were to be legalized and regulated in the United States, all of this would start to change.
First off, their old competition would enter the fray for US players. Party Poker used to be the biggest online poker room in the world before pulling out of the US. I am sure that Party Poker could re-activate all of their dormant American accounts overnight if they wanted to. Who wouldn't want to play at Party Poker again? Their software wasn't that good, but they had by far the fishiest games. I know many people that would be licking their chops to get back onto Party Poker. So suddenly you would have some of the old competition such as Party Poker, Paradise Poker and others entering the fray.
Then you would have Vegas entering the American market eventually as well. If Las Vegas casinos decided to really take online poker seriously, they could really do some damage to the player base of sites such as Pokerstars or Full Tilt Poker. There are plenty of cool promotions that a Vegas casino could do with their own online poker site. If Vegas really decided to try and make their mark in the online poker market, they could do some serious damage. There are millions of gamblers walking through the doors of their casinos every year that could be marketed to.
Next you would have likely competition from companies such as Yahoo. Yahoo already has a real money poker site in place. If they opened their doors to American players and marketed the room properly, their poker room could grow very quickly. The fish would flood the site, and the sharks would follow. Yahoo would be able to attract a great number of the casual beginners to their poker room. This would obviously be a problem for Pokerstars and Full Tilt as well.
Online poker is an extremely profitable business with high profit margins. I can think of a great number of companies that would love to penetrate this market if online poker were to be regulated in the United States. Companies with tremendous amounts of resources and loyal users.
And as if all of the added competition weren't enough for Full Tilt and Pokerstars - who's to say that they would be able to obtain a license to operate in the United States if online poker were to be regulated? Some in Washington might not look too kindly upon Full Tilt and Pokerstars for operating "illegally" all of these years. They may decide to deny the applications for FTP and Pokerstars, and instead reward the companies that voluntarily pulled out of the US market after the passing of the UIGEA. Any eventual legalization and regulation will require companies to be licensed to operate in the United States. I could see Las Vegas casinos, Yahoo and even Party Poker being granted licenses to operate - FTP and Pokerstars? Maybe not.
I really think that FTP and Pokerstars would prefer if things remained as they are right now. What do you think?
--
Filed Under:
Poker Legislation