Published on 2007-09-25 03:24:08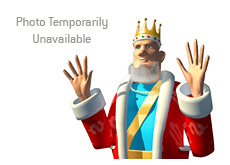 We all know that Shawn Sheikhan is not the most likable human being alive. He often antagonizes his opponents at the table, and comes across as being extremely arrogant.
We don't like him, however is it really fair that he might be deported to Iran?
Back in 1995, when Sheikhan was a young man in his early 20's, he had a relationship with a young woman who was 17 years old. From what I have heard, it was a consensual relationship. Sheikhan was arrested, and was ultimately convicted of misdemeanor sexual battery, due to the fact that he had had a sexual relationship with a "child."
Sheikhan served nine months in jail, and was then given five years of probation.
Sheikhan went on to get married to a US citizen and also had a child. He owns a string of profitable businesses, presumably pays full taxes, and is a successful poker player, operating out of Las Vegas.
The big question in my mind is: why, after twelve years, is Sheikhan in danger of being deported back to Iran? Why wasn't he deported immediately? Is it really fair to Sheikhan that he would serve out his time in jail, serve out his probation, build a life here, and then have it all possibly taken away from him twelve years later?
Shawn Sheikhan is far from being one of my favorite poker players. It's just that this whole situation seems a bit strange. The common reaction from people who read this story is "Sheikhan deserves to be deported due to his poor attitude and arrogance." If you took Sheikhan out of this story and substituted in any old person from the street, would you still feel that they should be deported back to Iran, twelve years after they served their time in jail?
--
Filed Under:
Miscellaneous Poker Articles