Published on 2007-04-19 04:58:55
Anna Wroblewski was quite the story on Tuesday, as she took down the $3k Bellagio WPT event, besting Jonathan Dull in heads-up action. Wroblewski is quite notable because she is only 21 years old, and was just recently working at a $10 per hour job to pay the bills after a bad run at the poker tables. Fast forward a few days, and Wroblewski is taking down the $3k Bellagio event, winning $337,395 in cash, a gold bracelet, and a $25k entry to the WPT Championship.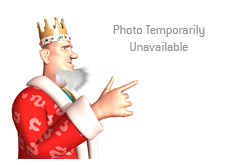 Wroblewski was a big dog heading into heads-up action, outchipped 3-1. But she fought her way back, and won the tournament when she got all of her chips in on a flop of 10 7 4 with two hearts holding 8 9 of hearts. Dull held 10 3 for top pair, while Wroblewski had the flush draw and the open-ended straight draw. The turn was the 5 of hearts, clinching the victory for Wroblewski.
Wroblewski fought her way through a very tough final table that included the likes of Peter "Nordberg" Feldman and Erick Lindgren. Wroblewski eliminated Feldman holding K Q on a flop of Q T K, while Feldman held Q T. Lindgren was eliminated when he got all of his money in after the flop holding a flush draw and didn't receive any help, as Wroblewski made two pair and took down the pot.
This is obviously a life-changing score for Wroblewski, and I wouldn't expect to see her waiting any more tables any time soon. It will be interesting to see how Wroblewski does in the $25k WPT event. After this score, I am sure that she will just be happy to be there.
Technorati Tags:
anna wroblewski
--
Filed Under:
Live Tournament Results