Additional 2,200 Payments Sent Out This Week
Published on 2014-04-04 20:35:00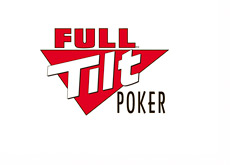 Earlier this week the Garden City Group, Inc. ("GCG") revealed that they had sent out an additional 2,200 payments totalling $5 million to former US-based customers of Full Tilt Poker.
This second round of payments comes about a month after the GCG sent out approximately $76 million to 27,500 different people.
According to the GCG, the second round of payments were for those people who had confirmed their FTP Account balance online and were approved for payment but had submitted incorrect banking information.
The GCG went on to say that anybody who had yet to correct their banking information would be receiving checks in the mail.
--
The GCG has now sent approximately $81 million out to roughly 29,700 different people.
--
Next up on the list of those set to receive money from the GCG - affiliates. The deadline for Affiliates to submit a Petition for Remission was March 2nd and they are expected to receive their money later in the spring. Affiliates will be receiving their balances less any payments that were labeled as "Affiliate payments" (but not rakeback).
Source:
FullTiltPokerClaims.com
--
Filed Under:
Poker Room News