New Policy Will Result in Elimination of Bum-Hunting
Published on 2013-05-19 20:47:00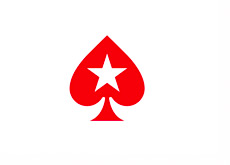 According to IsleofMan.com (link below), Pokerstars recently instituted a new policy that is meant to stop the practice of "bum-hunting".
What is "bum-hunting"?
"Bum-hunting" is when really good players open scores of heads-up tables and wait for lesser players to sit down.
If a lesser player sits down at the table, a heads-up game will commence. If another good player sits down, the original player will either sit out or leave the table altogether.
If you've ever wondered why there are hundreds of players sitting and waiting for a game of heads-up No Limit Hold'em (or any other game) and none of these players are playing each other, this is why. They are waiting for poor or average players to sit down.
Pokerstars' new policy means that players who sit at an inactive table will be booted within 30 seconds, and the table will be closed. This means that the days of somebody opening 15 heads-up tables and waiting for a poor or average player to sit are over.
What do you think of this new policy?
Source:
IsleofMan.com
--
Filed Under:
Poker Room News