2009 SCOOP Statistics
Published on 2009-04-14 11:37:46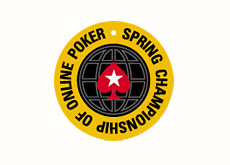 The Spring Championship of Online Poker (SCOOP) series on Pokerstars was a resounding success.
I'm positive that the SCOOP will become a regular annual event, as I'm sure that the overall turnout exceeded even the most optimistic of expectations at Pokerstars.
The idea of having three different tournaments per event ("Low", "Medium" and "High) was a good one, and I'm hoping that Pokerstars will maintain this format when they run the 2010 SCOOP series.
The entire series had $30 million dollars in guaranteed prize money - the total amount of prize money for the entire event came in at just under $40 million dollars ($39,893,250 approximately).
A handful of events missed their guarantees, however this was just a drop in the bucket compared to what Pokerstars raked in during the event.
Two players tied for first for most number of cashes during the entire series - "pusteblume" and "teacuppoker", who both had 15 cashes.
To nobody's surprise, the United States took home the title of "Most Money Won by Country", hauling in a total of $20,638,988.75. Germany, Canada, the United Kingdom and the Netherlands rounded out the top five, however none were even close to the US.
The United States also had the highest number of total cashes with 13,418. The next closest country was Germany, with 3,852.
77,022 players from the United States participated in the series. Germany was second (22,808), while Canada was third (15,018).
The United States had a total of 243 final tables, Canada had 40, and Germany and the UK both had 34.
Players from the United States won a total of 34 events - Germany accounted for 5 wins, and Canada, the UK, Netherlands and the Russian Federation all had 3.
"j.thaddeus" of Ireland won the most money during the course of the series, with a grand total of $963,548.00 in winnings.
"Buck21" and "steamraise" both cashed in a total of 5 high stakes events. "get crunk" led the way for medium buy-in events, cashing a total of 7 times. "B3rgmann", "Goral", "mbvfn", "pragmatic" and "thehoffa" all had a total of 9 cashes in "low" buy-in events.
Source:
SCOOP All Stakes - Statistics
--
Filed Under:
Poker Room News