Tom Dwan Down Big To Start 2009
Published on 2009-01-17 16:07:37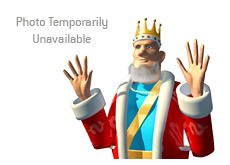 After finishing 2008 as one of Full Tilt Poker's biggest winners (+5.4 million), Tom "durrrr" Dwan has given a bunch of money back to start 2009.
After the first fifteen days of the year, "durrrr" has dropped an eye-popping $2.15 million dollars over just 9,146 tracked hands (according to highstakesdb.com). I'll save you the trouble of pulling out your calculators and tell you that "durrrr" has lost $235 for every hand that he has played so far in 2009. He has also given back about 40% of his 2008 gains.
Having said that, "durrrr" is an outstanding player who is easily capable of bouncing back from big losses. He's done it before, and I'm sure that he'll end 2009 as one of the biggest winners on FTP.
"durrrr" isn't the only phenomenally successful player who is off to a slow start in 2009.
The top three losers on Full Tilt so far in 2009 ("durrrr", Phil Ivey and Phil "OMGClayAiken" Galfond) all had big years in 2008. As a matter of fact, these three players were the three biggest cash game winners on Full Tilt last year. Given how consistently profitable these three players have been in the past, I would expect all three to turn things around and be in the green soon enough.
On the flip side, three players have posted seven-figure gains in January. They are:
Patrik Antonius (+2.25 million)
Gus Hansen (+1.23 million)
Ilari "Ziigmund" Sahamies (+1.01 million)
I would expect the cash games on the site to really ramp up once the Aussie Millions main event has finished up.
Source:
HighStakesDB
--
Filed Under:
Cash Game Results