"Ziigmund" Torches Patrik Antonius to Amass A Million Dollar Stack
Published on 2008-10-06 01:12:43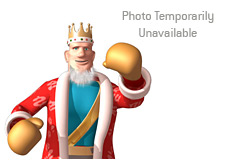 Ilari Sahamies, better known as "Ziigmund" on Full Tilt Poker, was the first player to ever top the $1 million dollar mark on "RailHeaven" earlier today.
"RailHeaven" is the $500/$1000 high-stakes No Limit Hold'em cash game that occasionally runs on the site. The table usually features some of the best players in the world, including Phil Ivey, Patrik Antonius, David Benyamine and Tom "Durrrr" Dwan.
A few players have come close to topping the magical $1 million dollar mark on the table in the past. David Benyamine has amassed a stack of over $900k a couple of times, but has never pushed over the seven-figure mark. Players such as Tom "durrrr" Dwan, "patatino" and Phil Ivey have also had days where they have done very well on the table, but none of them were ever able to top $1 million dollars.
"Ziigmund" accomplished that feat earlier today, just barely topping seven figures after winning a pot off of Phil Ivey. "Ziigmund" accomplished the feat while sitting three-handed with Phil Ivey and Patrik Antonius.
One of his big hands came against Patrik Antonius. Antonius held AK and "Ziigmund" held pocket eights. The flop came Q-K-4, and Antonius was well ahead in the hand. However, the turn was the eight of hearts, and soon both players had all their chips in the middle. Antonius saw the bad news - he was drawing dead in a $408k pot. The river was the meaningless nine of spades, and "Ziigmund" was shipped the monster pot.
"Ziigmund" also took a $200k pot off of "mastrblastr". After a flop of 2-5-6, both of the players got their chips in the middle. "Ziigmund" held 5-6 for two pair, and "mastblastr" held pocket Queens for an overpair. The two pair held up, and "Ziigmund" was shipped the $200k pot.
"Ziigmund" got his day off to an excellent start after taking a $391k pot from Patrik Antonius. The board read 10-3-A-8 with two diamonds. "Ziigmund" led out with a bet on the turn, and Antonius re-raised him enough to put "Ziigmund" all in. "Ziigmund" called and showed A-Q for top pair, while Antonius showed the 4-5 of diamonds for a flush and gutshot straight draw. The river was the harmless five of spades, and "Ziigmund" was shipped the $400k pot. His run to a million dollars had begun.
"Ziigmund", after getting off to a horrible start in 2008, has completely turned things around as of late. It will be interesting to see what his total profit ends up being after he concludes today's session.
--
Filed Under:
Cash Game Results