Published on 2008-09-02 09:00:16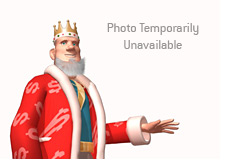 Labor Day started what should be a great month of high-stakes action on both Full Tilt Poker and Pokerstars. There was a ton of action on Full Tilt Poker on Monday, and Tom "durrrr" Dwan was at the center of most of it.
As mentioned, September should be a great month for high-stakes online action. The WCOOP starts in just a couple of days, and many of the top players will be taking time out of their schedules to play in as many events as they can. Also you have the $25k heads-up PLO event which is taking place next weekend on Full Tilt. Names including Patrik Antonius, Phil Ivey and Tom Dwan have already signed up for the two-day event.
Anyways, back to the action on Monday. Phil Ivey mentioned during one of his sessions on Monday that he will be playing much more online over the coming weeks, so that he can get back into a "groove". Ivey is great for the high-stakes games on Full Tilt as he plays a fairly loose style which can result in some pretty epic matches. Over the past year or so, some of the best high-limit heads-up battles have involved Ivey (against the likes of "seda1", "Ziigmund" and "durrrr").
Ivey and "durrrr" had an epic battle on Monday in the "Ivey Thunderdome", which is a $500/$1000 heads-up Pot Limit Omaha table. The two had an entertaining match, and at one point Ivey had a $558k stack compared to the $131k stack of "durrrr". In one of the last hands of their heads-up match, Dwan hit a straight on the turn to win a $263k pot. When all was said and done, Ivey had a stack of around $426k, and "durrrr" had a stack of $263k.
Ivey, according to highstakesdb.com, finished the day up over $500k, with most of his profits coming from the big Omaha Hi/Lo game that was running on Monday.
However, this post isn't about Ivey - it's about "durrrr". Apparently, at one point in the day, "durrrrr" was down about $600k.
Over the next few hours, Dwan would fight his way back to profitability. Believe it or not, he actually finished with a profit of $32k on the day, according to HighStakesDB. This is tracked over 2,031 total hands.
"durrrrr" was multi-tabling and playing a number of Pokerstars and Full Tilt Poker tables. Within just a few hours, he was sitting with two $400k+ stacks on two $200/$400 PLO tables on Full Tilt, and was now approximately breakeven on the day.
There are not too many players that would have the composure to come back after suffering a $600k loss in just a couple of hours. "durrrr" proved once again why he is one of the best players in the world.
In the end, Phil Ivey ended up making the most money on Monday. However, Dwan's big comeback was equally impressive, if not more so.
Source:
HighstakesDB
--
Filed Under:
Cash Game Results