Published on 2008-07-14 05:19:58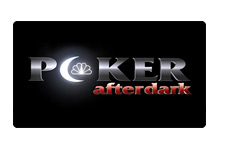 The fourth season of "Poker After Dark" is set to debut on Monday night. Instead of the traditional freeze-out format, the season premiere will feature a high-stakes $200/$400 cash game with a minimum buy-in of $100,000.
As mentioned, players need to buy in for a minimum of $100,000. There is a maximum buy-in of $250,000, and re-buys are allowed (re-buys have to be a minimum of $50,000).
The switch to the cash game format isn't permanent - the show is testing out different formats this season, including two weeks of cash games and a Heads-Up Challenge. There will also be weeks with the traditional 6-man freezeout format.
The first week of season Four should be an interesting one. First off, you have Phil Hellmuth and Tom "durrrr" Dwan playing at the same table (and seated next to each other, as a matter of fact). The two tangled at the 2008 National Heads-Up Poker Championship, with Hellmuth being eliminated by Dwan just a few hands into their match. The players got all of their chips into the middle pre-flop, with Hellmuth holding pocket aces and Dwan holding pocket tens. Dwan spiked a ten on the turn and won the match - Hellmuth exploded, berating his opponent's play. I am sure that there will be some needling between these two at the table.
Let's not forget about the other four players.
Mike Baxter is a high-stakes recreational player who appeared on the fourth season of High Stakes Poker. He is extremely well-off, and loves to get involved in big pots. He is a good choice for this show, as he'll give the table plenty of action.
Speaking of action, Guy Laliberte is occupying the 5 seat on the show. Laliberte is a billionaire and also loves to get involved in huge pots. The chips are always flying when Laliberte is seated at the table. Another good choice for the show.
David Peat, aka "Viffer" will be occupying the 6 seat. Peat is a high-stakes cash game player who definitely isn't a nit. Yet another good choice for the table.
Finally you have Allen Cunningham, who will be sitting in the 4 seat. Cunningham has over $10 million dollars in lifetime tournament cashes and is widely considered to be one of the best poker players in the world. I've never seen Cunningham in a cash game setting, though I would imagine that he'll do just fine.
All in all, this should be a highly entertaining table. I really like this switch to the cash game format, and I would bet that Poker After Dark incorporates even more "cash game" weeks into their schedule next season. Fans will like this switch too, as they are now guaranteed to see their favorite player all week (unless the player decides not to rebuy, which I find unlikely.)
--
Filed Under:
Poker on TV