Published on 2008-03-02 04:54:20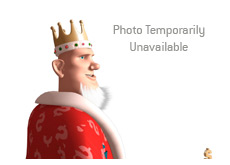 There are eight players currently remaining in the 2008 National Heads-Up Championship at Caesar's Palace. Action will pick up on Sunday, when the remaining eight players battle it out for the Heads-Up Championship. Sunday will see a long day of play, as we will have the quarterfinals, the semifinals and then the best of 3 Finals.
It is interesting to note that of the eight players remaining in the tournament, seven are members of the Full Tilt Poker team.
There are four match-ups in the Quarterfinals tomorrow. They are:
Jonathan "Fieryjustice" Little vs Chris "Jesus" Ferguson
- Little has had an extremely strong event so far, but he will be facing some very tough competition in Chris "Jesus" Ferguson. Ferguson has a lot of experience in this event, and has done extremely well for himself in the past. This is the quarterfinals match-up that I am looking forward to the most. "Fieryjustice" is the only "young gun" left in the tournament at this point.
Gus Hansen vs Phil Ivey
- Anyone who thought that Ivey would be tired after his victory at the L.A. Poker Classic was dead wrong. Ivey has incredible poker endurance, and it should surprise no one that he eliminated Alisha Kunze and J.C. Tran without too much trouble. Both of these players have quite a bit of experience playing each other, both online and in the "Big Game" in Vegas. This should be an interesting battle.
Andy Bloch vs Orel Hershisher
- Hershisher has been handling himself extremely well in this tournament so far, besting both Freddy Deeb and Ted Forrest, two extremely tough players. He is going up against yet another extremely challenging opponent in the quarterfinals, "math wizard" Andy Bloch. Both players will have their hands full - Hershisher is certainly not the pushover that some people figured him to be.
Huck Seed vs David Benyamine
- Benyamine has a ton of experience playing online heads-up poker and short-handed live poker. Will this benefit him in his match-up against Seed? This is another tough match to call, though I think I would have to give the edge to Benyamine.
I would say that the two favorites left in the tournament would have to be Ivey and Ferguson, however I believe that both of these players are on the same side of the tournament draw, and therefore won't be able to meet in the finals. Of the remaining players, I would have to give the overall edge to Ivey. He is playing tremendous poker right now, and his confidence is likely sky-high after his victory at the L.A. Poker Classic. My guess is for an Ivey - Benyamine final. What do you think?
--
Filed Under:
Poker on TV