Published on 2007-11-29 03:24:32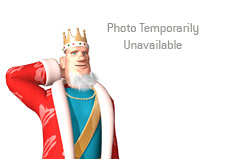 You have to give Bodog credit.
When they had their domain names stolen away from them in June (yes, I used the word stolen) they could have easily capitulated to the demands of 1st Technology LLC and paid an outrageous amount of money to either buy the domain names back or pay a steep annual licensing fee that would also include a cut of any of the company's profits. This is the usual M.O. for these patent companies, they either want a staggering amount of cash to make it go away, or they want a % of revenues going forward.
1st Technology LLC won a default judgment against Bodog after claiming that Bodog was infringing on the company's patents in regards to software that Bodog uses to control Internet traffic. The judge awarded $48.8 million dollars as Bodog didn't show up to defend itself. The judgment awarded many of Bodog's most valuable domain names to 1st Technology LLC.
Bodog moved fast, initially hosting their site on "newbodog.com", and then moving to its current home of "bodoglife.com". 1st Technology was surely caught off guard by how fast Bodog moved to resurrect its business, as 1st Technology was likely counting on Bodog's business being immediately crippled, but this wasn't the case. Bodog, which owns the Bodog trademark, immediately moved on. 1st Technology tried to request that Bodoglife.com be shut down as well, but the judge refused to grant this.
Bodog has now filed a motion in Washington State court saying that there is no precedent for domain names being awarded in a judgment. Bodog contends that since trademarks can't be awarded in a judgment, then domain names should be protected as well, as they contain trademarked words, such as "bodog." Bodog's motion contends that the judge should look to Virginia, where courts have ruled that domain names can not be subject to seizure as part of a judgment. They also mention that since Network Solutions is situated in Virginia, there should be weight given to Virginia court decision regarding domain name disputes in legal judgments.
Calvin Ayre would love nothing more than to get his domain names back from the "patent trolls." It will be interesting to see how the judge rules on this latest motion.
--
Filed Under:
Poker Room News