Pescatori Is Selling His Fourth World Series of Poker Bracelet on Ebay
Published on 2017-02-07 20:49:00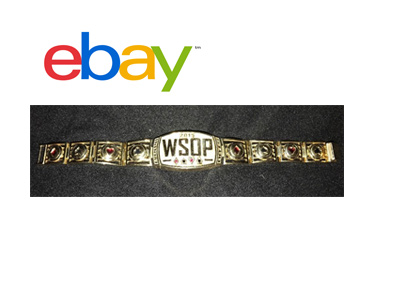 Max Pescatori is the owner of four World Series of Poker bracelets, with the most recent coming in the 2015 $10,000 Seven Card Stud Hi-Lo 8 or Better Championship.
Earlier this week, Pescatori announced that he would be selling his most recently won bracelet on Ebay.
Now, the poker world is littered with sad stories of World Series of Poker winners who have had to sell their bracelets in order to raise much-needed cash.
Pescatori's story is different, however, as he has revealed that 100% of the proceeds from the sale will be going towards a charity that benefits victims of a massive earthquake that occurred last year in Italy.
Pescatori revealed that 100% of the bracelet proceeds will go towards the "Capiricchia nel Cuore" charity, which works to help people who have been negatively impacted by the earthquake.
-
There is currently 8 1/2 days left in the auction, with the current bid sitting at $5,200.00. The reserve price is set at $6,000, so it appears as though this number will be easily hit.
-
The link to the auction can be found below:
Source: Ebay.com -
WSOP Bracelet Auction
--
Filed Under:
World Series of Poker