Polk: Bilzerian a "Fish in the Water" in Online Games
Published on 2017-01-20 03:49:00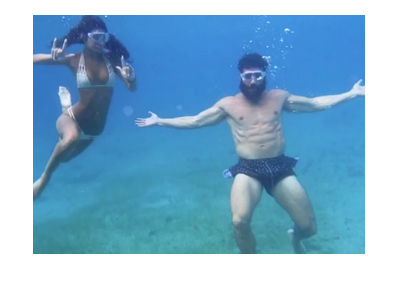 According to Instagram star Dan Bilzerian, the bulk of his alleged $100 million fortune comes from playing poker.
There has always been a healthy skepticism of this claim from most in the poker community, though there is no denying that Bilzerian has played in some presumably soft high-stakes games in Hollywood. Given the money that is being wagered in these games, it certainly is a possibility that Bilzerian has done very well for himself against these weaker players.
-
Earlier this week, Bilzerian appeared on Twitch.tv after deciding to sit down and play on his friend Bill Perkins' online poker account, "Gastrader". This provided the poker community with a rare glimpse into Dan Bilzerian, the poker player.
The general consensus? Bilzerian is just not that good of a player, relying on sheer aggression to mow over his opponents.
Doug Polk analyzed Bilzerian's play in a Youtube video that was released yesterday. Polk's conclusion? Bilzerian might have success against weaker players in Hollywood home games, though he would be a "fish in the water" against decent online players.
Polk's comments got picked up by a couple of different publications - I've included links
here
and
here
.
Here is what Polk had to say about Bilzerian's play:
--
Filed Under:
Miscellaneous Poker Articles