Rowing Prop Bet Next For Dan Bilzerian?
Published on 2016-10-23 18:49:00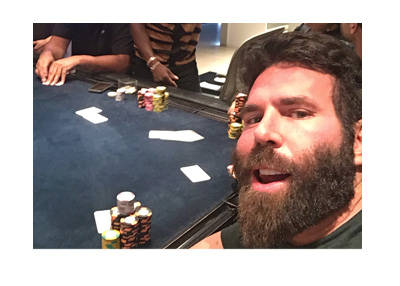 Earlier this year, Dan Bilzerian won a $600,000 prop bet after he successfully rode a bicycle from Las Vegas to Los Angeles in less than 48 hours.
Bilzerian made the bet with Bill Perkins, who is known for getting people to perform wild tasks in exchange for money.
Bilzerian, with the aid of a "support vehicle" that was used to draft, the expertise of Lance Armstrong and many thousands of dollars in high-end bike equipment, ended up easily winning the wager.
-
Perkins and Bilzerian pondered their next outlandish wager after Bilzerian won the Los Angeles to Las Vegas biking bet. The bike bet between the two men attracted a great deal of attention, so they wanted to step things up in order to generate even more buzz.
A number of crazy bets were reportedly considered, though it appears as though Bilzerian and Perkins have settled on a $5 million bet that will push the 35 year-old Bilzerian to his limits.
According to Cardplayer.com, Bilzerian will attempt to row from New York to England. If Bilzerian can successfully complete the journey, he will receive $5 million from Perkins.
This would be a long and arduous trek for Bilzerian. The trip from New York to England would likely take close to two months, as the current record for fastest ever North Atlantic crossing by rowing is 43 days, 21 hours, 26 minutes and 48 seconds, and that was completed by a team of four rowers. Bilzerian, who would be rowing by himself, would take much longer to complete the crossing - likely well over two months.
The trip, which is approximately 3,500 miles from start to finish, would present a number of dangers for Bilzerian. The team of rowers that crossed in 43 days encountered terrible weather, 40 foot waves and illness - this would be s much tougher task for Bilzerian to finish, which is why the size of the wager is so high.
-
Will this wager ever happen? Unlike the Los Angeles to Las Vegas prop bet, there are very real dangers for Bilzerian if he attempts to row across the Atlantic Ocean by himself.
Source: Cardplayer.com -
Dan Bilzerian Eyes Bet To Row Across Atlantic To Recover 'A Few Million' in Poker Losses This Year
--
Filed Under:
Miscellaneous Poker Articles