Daniel Negreanu Not a Big Fan of List of 10 Possible Inductees
Published on 2016-09-15 23:02:00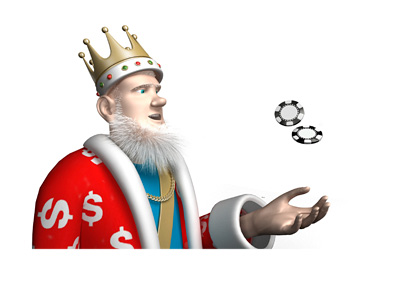 As a living member of the Poker Hall of Fame, Daniel Negreanu gets to vote every year for who he thinks should join him in poker's hallowed hall.
The public gets to nominate people for potential induction into the PHOF. This list of nominees is narrowed down into a final list of 10 names, which is then sent to the living members of the PHOF, as well as a blue ribbon panel of media members, for voting. In most cases, two new inductees are enshrined in the Poker Hall of Fame every year.
This year's list of potential inductees looks like this:
Chris Bjorin
Humberto Brenes
Todd Brunson
Eli Elezra
Bruno Fitoussi
Chris Moneymaker
Carlos Mortensen
Max Pescatori
Matt Savage
David "Devilfish" Ulliott
There are a number of criteria that players must satisfy to be considered for inclusion into the Hall of Fame. They must be at least 40 years of age, they must have played poker against acknowledged top competition, they must have played for high stakes, they must have played consistently well, and they must have stood the test of time. For the non-players, they must have contributed to the overall success and growth of the game, with indelible positive and lasting results.
According to Negreanu, there are five people on the list that satisfy all of the criteria - they are: Chris Bjorin, Todd Brunson, Carlos Mortensen, David Ulliott and Matt Savage (non-player category).
Negreanu said that Chris Moneymaker, whose inclusion in the list of the final 10 names raised eyebrows, only satisfies two of the five player criteria and that he won't be voting for him. Negreanu continued by saying that there is only one person that he is sure to vote for, and that is Carlos Mortensen.
-
Negreanu continued his post by offering a list of people who should have been inducted on the list of the finalists but weren't. They are:
David Chiu
Huck Seed
John Duthie
David Oppenheim
Ray Dehkharghani
Isai Scheinberg
Jeff Lisandro
John Henningan
-
For all of you people who believe that Chris Moneymaker should be inducted into the Poker Hall of Fame thanks to his 2003 WSOP main event victory that sparked the poker boom - don't hold your breath.
Source: FullContactPoker.com -
Poker Hall of Fame 2016 Breakdown
--
Filed Under:
World Series of Poker