Cates Throws Chips at Opponent After Busting Second Bullet
Published on 2015-01-26 19:12:00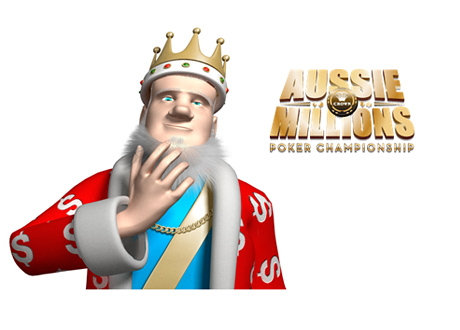 Daniel Cates, known online as "jungleman12" and "w00ki3z.", did not have a fun day at the Aussie Millions yesterday.
Cates, who is known to be prone to emotional outbursts at the table (see his confrontations with Scott Seiver on Youtube, for example), reacted angrily after busting his second bullet in the $100,000 Challenge.
Earlier in the event, Cates had elected to move all-in after a flop of Ah-Ad-3d against Steve O'Dwyer. O'Dwyer quickly called and turned over pocket Aces for Quads, leaving Cates absolutely dead in the hand.
Cates decided to pony up another $100,000 AUD for another bullet and ended up meeting a similar fate, this time against Jeff Rossiter. The two players got their money in pre-flop with Cates holding pocket Kings and Rossiter holding pocket Aces.
Before the flop had even been dealt, Cates threw his cards across the table in anger. The real outburst, however, came when the board ran out 10d-10c-3d-3h-5c. Cates picked up a handful of chips and threw them (like a baseball player, according to Pokernews) at Rossiter. Some of the chips hit Rossiter in the chest but he seemed nonplussed by the outburst, likely basking in the glow of a large pot being pushed his way.
-
Daniel Cates moved on from the $100,000 Challenge and is now doing well in the main event, as he finished Day 1b second in chips before Ian Wassell.
One of Cates' biggest hands of the day, in fact, came when he flopped a set against Mustapha Kanit. After a flop of 7s-5s-Kd, the two players got their stacks into the middle with Kanit holding pocket Aces and Cates holding - pocket Kings.
Source: Pokernews.com -
Cates Throws Chips Across Table at Rossiter After Busting
--
Filed Under:
Live Tournament Results