Bellande Drops 40+ Pounds and Collects $70,000
Published on 2014-11-03 04:43:00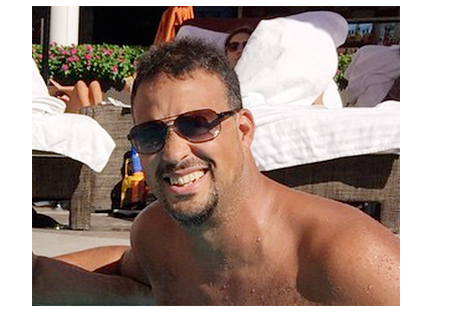 It wasn't easy but "Broke Millionaire" Jean-Roberte Bellande successfully cashed in on his $70,000 weight loss bet after dropping over 40 pounds in five months.
The bets, which were made between Bellande and two high stakes cash game players, totalled $70,000 and were made in the summer. At the time, Bellande was tipping the scales at 287 pounds and looking for a reason to lose some weight. Inspiration was found in the form of two separate bets (one for $50,000 and another for $20,000).
The terms of the bet? Bellande had until November 1st to drop from 287 pounds down to 245 pounds. That gave JRB roughly five months to lose the weight.
Things were going smoothly until the last couple of weeks of the bet. On October 23rd, just over a week before the bet was set to conclude, Bellande reported that he was 7.2 pounds over his target weight. A number of Tweets flooded in to Bellande's account as his fans and followers offered up advice as to how he could cut the last 7 pounds to win the bet.
In the end, Bellande was able to successfully cut the last bit of weight, as he weighed in at 244.4 pounds on the final day of the wager. The people that Bellande had bet against conceded and Bellande was left to count his winnings and indulge in some of his favourite foods. That included a trip to a breakfast buffet in Macau (Bellande made the journey to Macau mere hours before the bet reached its conclusion) and some goat cheese pastries.
-
Here is the Instagram photo where Bellande successfully concludes the bet:
Source:
Instagram.com
--
Filed Under:
Miscellaneous Poker Articles