Media, Poker Pros Largely Split on Daniel Colman
Published on 2014-07-02 17:09:00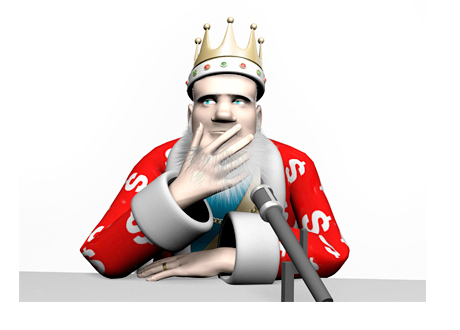 Daniel "mrgr33n13" Colman took down the $1,000,000 BIG ONE For ONE DROP event late last night for over $15 million.
While most people would likely explode with joy and stay around to savor the victory (as Antonio Esfandiari did in 2012), Colman had other ideas and beat a hasty retreat from the tournament area. According to some in attendance, Colman or somebody in his entourage said something to the effect of "I don't want to promote poker" as he left the tournament area.
Tournament organizers and the assembled media in attendance were left a bit dumbfounded as to Colman's actions. What about the post-tournament interviews? What about the traditional poses with the gigantic mound of money and World Series of Poker bracelet? Colman was interested in none of that.
Tournament organizers manage to convince Colman to return to the tournament area for a few pictures. In addition, Colman made a short speech about ONE DROP.
Daniel Negreanu, who finished second in the event, stayed around for about a half hour after the event concluded to conduct interviews and take pictures.
-
Many in the media were clearly pissed off about Colman's actions. A write-up about the event on a major poker news outlet said that Colman had "stammered" during his short post-tournament speech, while the Las Vegas Sun proclaimed that Colman had "channeled a petulant child" by initially refusing to partake in any post-tournament interviews or photo ops.
Many poker pros, however, felt completely different about the situation.
Daniel Negreanu said that he respected Colman's decision "completely". Haralabos Voulgaris, who reportedly backed Colman in the event, said that people should "leave the guy alone" and that he simply does not like doing interviews. Mike McDonald had this to say via Twitter:
"Some entitled young punk changed 1000s of lives this week by giving them access to clean water and doesn't promote gambling. Fucking prick"
Colman, according to his friends, simply wanted the focus to be on the charity and not on himself.
-
The consensus in the media seems to be that Colman owes it to the game of poker to promote the game as much as he possibly can. This includes taking pictures and conducting interviews after a tournament victory.
The consensus amongst pros seems to be that the World Series of Poker and ESPN are making money off of the players and their images and that players should have the option to decline interviews and other requests. Tournament rake, sponsorship dollars and TV broadcast rights fees are flowing into the coffers of Caesars, while ESPN makes money off of the World Series of Poker broadcasts.
None of that money flows back to the players, they say, which should give them the right to opt out of promotional requests.
-
What do you think?
--
Filed Under:
Miscellaneous Poker Articles