Rumor of Possible Google/Bwin.Party Tie-Up "Making the Rounds"
Published on 2013-09-13 17:45:00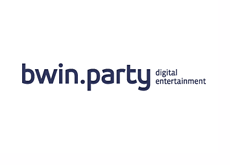 A bizarre rumor lifted shares of Bwin.Party by almost 5% on Friday.
According to ThisisMoney.co.uk, which bills itself as "the UK's best financial website", a rumor of a possible Bwin.Party purchase by Google has been "doing the rounds" on trading floors.
According to this rumor, Google could be offering as much as 200p per share for Bwin.Party. Shares of Bwin.Party closed the trading session today at 115.00p per share.
--
Shares of Bwin.Party have been hit in recent months due to lower-than-expected revenues, which has come as a result of increasing regulation in Europe and increased competition.
In addition, the company has had issues with a recent roll-out of new software.
--
Some people claim that Google may be interested in Bwin.Party due to the opening online gaming markets in states such as Nevada and New Jersey.
Having said that, it's hard to imagine that Google would be interested in making a jump into the real money online gaming market. It would certainly be a departure from their core business, and they have given no indication of getting involved in this industry up to this point.
In addition, a 200p per share buyout price seems ridiculously generous given Bwin.Party's issues over the past year or so. That would represent a nearly 100% increase over today's closing price.
--
In short - this rumor is likely nothing more than hot air.
Source: ThisisMoney.co.uk -
Market Report: Bidder to crash online gaming giant Bwin's party?
--
Filed Under:
Miscellaneous Poker Articles