Winner To Receive $634,809
Published on 2013-06-15 01:10:00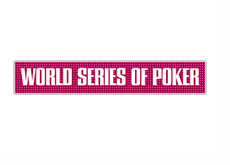 A total of 4,407 players turned out for this year's World Series of Poker $1,000 Seniors No Limit Hold'em Event (Event #26).
According to tournament organizers, this turnout shattered the record for this event.
In total, the 4,407 player field ended up creating a total prize pool of $3,966,300, with the winner taking home $634,809.
Some of the notable names who turned out for this event included:
Mel Judah
Robert Varkonyi
Hoyt Corkins
Chad Brown
Tom McEvoy
--
The Seniors event created a bit of a logjam at the registration booth thanks to the hundreds of players who were lining up to registration early for the event.
--
Filed Under:
World Series of Poker