Las Vegas Sands Remains Opposed To Internet Gaming
Published on 2013-06-05 18:17:00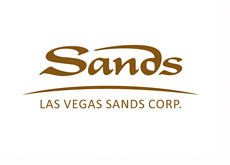 Las Vegas Sands Corp. (LVS on the New York Stock Exchange) held their annual meeting earlier today.
The company is helmed by Sheldon Adelson, who currently serves as Chairman and CEO.
Adelson is a name that is known to many online poker players, especially those who live in the United States. Adelson is a very powerful and influential individual who is steadfastly opposed to Internet gaming.
Adelson surprised many in late 2011 by publicly declaring his opposition to online gambling. Adelson stated that he opposed online gambling because he didn't believe that existing technology was good enough to prevent young people from gambling online.
Adelson's declaration came at a time when there seemed to be momentum building towards the possible passage of a federal online gambling bill in the United States. As mentioned, Adelson is very powerful and influential, and his words carry weight.
--
Now that Nevada has a legal online poker market and New Jersey is about to follow suit, does that mean that Adelson's company is starting to soften its stance towards online gaming?
The answer? A hard no.
According to TheFlyontheWall.com, Las Vegas Sands stated that they remain "very much against" Internet gaming during their annual meeting earlier today.
Surprised? Don't be. Sheldon Adelson doesn't seem like the type who changes his mind very often.
Source:
TheFlyontheWall.com
--
Filed Under:
Poker Legislation