Pokerstars' Deal to Purchase Atlantic Club Expires
Published on 2013-04-30 22:40:00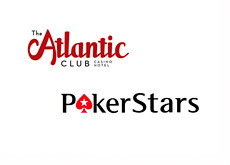 According to the Wall Street Journal (link below), the deal between Pokerstars and Colony Capital LLC regarding the planned purchase of the Atlantic Club has now expired.
According to the publication, a new contract between the two sides that would replace the old one has not yet been signed.
The original deal between Pokerstars and Colony Capital LLC was contingent upon Pokerstars receiving an interim casino license from New Jersey's gambling regulators. Pokerstars has not yet received this interim license and has been told that a decision on their application will not be made until the summer.
The newly signed New Jersey online gaming bill only allows Atlantic City casinos to be the primary operators of online gambling sites in the state. Pokerstars was going to purchase the Atlantic Club in order to gain a foothold into New Jersey's opening online gaming market.
Pokerstars has encountered fierce opposition as they have attempted to secure an interim casino license in the state. The American Gaming Association, for instance, actually went so far as to oppose Pokerstars' application. They argue that Pokerstars' past "illegal" activity within the United States should exclude them from being able to secure a license.
--
Pokerstars has remained mum as to what their next move will be when it comes to the New Jersey market.
Source: WSJ.com -
Pokerstars' Atlantic City Deal Expires
--
Filed Under:
Poker Legislation