Big Budget Poker Movie Set to Start Filming Soon
Published on 2012-05-17 21:32:00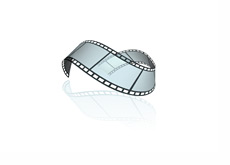 There have been some really good poker movies ("Rounders") released over the past 10-15 years, as well as some really bad ones (practically any poker movie released after the "boom" of 2003-04).
Hollywood is taking another shot at the world of poker, as New Regency and Stone Village Pictures are teaming up on "Runner Runner".
The film, which is set to start shooting soon, will start Ben Affleck, Justin Timberlake and Anthony Mackie.
The film's script was written by Brian Koppelman and David Levien, who also wrote the script for "Rounders".
Here is an overview of the picture courtesy of Variety.com:
"Timberlake stars as a Princeton student who is cheated out of his tuition money playing online poker. He flies to Costa Rica hoping to reclaim his losses from the site's billionaire owner (Affleck) and ends up becoming the corrupt CEO's right-hand man."
and:
"Mackie is in talks to play an FBI agent who has spent years trying to bring down Affleck's character and sees Timberlake as the key to his investigation.
Pic co-stars "Project X" thesp Oliver Cooper, who will play an Ivy League computer nerd who works for Affleck's site."
--
Given the fact that Koppelman and Levien wrote the script for "Runner Runner", there is a strong chance that the movie will actually be decent.
Source: Variety.com -
Anthony Mackie Joins 'Runner, Runner'
--
Filed Under:
Miscellaneous Poker Articles