Will You Return to Full Tilt Poker?
Published on 2011-11-17 18:49:00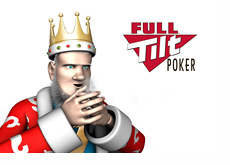 Earlier today it was revealed that GBT (Groupe Bernard Tapie) and the Department of Justice had finalized a deal regarding the sale of Full Tilt Poker.
Terms of the proposed deal are still leaking out, but it appears as though:
1) Full Tilt Poker will forfeit their assets to the DoJ
2) DoJ will sell these assets to Groupe Bernard Tapie for $80 million
US players will have to apply to the DoJ to receive their money back, while ROW (rest of world) players will apparently be covered by Groupe Bernard Tapie, who have reportedly promised to "repay or make whole" all players outside of the US.
So, let's assume that the deal goes through, Full Tilt Poker regains an operating license and the site re-opens in early 2012. Let's also assume that full balances are available to all ROW players, and that there are no cashout restrictions.
The question is - will you continue to play on Full Tilt Poker after it re-opens, or will you take your money and leave?
--
Filed Under:
Miscellaneous Poker Articles