Cates Playing Waiting Game As He Attempts To Gain Access to Canada
Published on 2011-07-28 20:26:00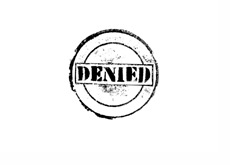 In the weeks and months following "Black Friday", a number of American online high stakes regulars decided to travel across the border to set up shop in Canada.
Cole South and Phil Galfond are just a few of the names that have turned up on Pokerstars over the past few weeks after temporarily moving to Canada.
Daniel Cates, also known as "Jungleman12" on Full Tilt Poker, was expecting to do the same thing. Here is what he said on Twitter a few days ago:
"leaving for Vancouver tomorrow, time to crush online again :)"
It wasn't going to be that easy though, as Cates ended up encountering some trouble at the US/Canada border:
"In a ridiculous twist, I have been deported from Canada for being an illegal immigrant... Going to Seattle tomorrow to try to get temp visa"
"Apparently I need a visa to play poker for a living in Canada? Wtf? Anyone know about the immigration laws here?"
"correction: wasn't deported, just denied entry :) Seeing if I can find a way around this…"
--
If you are planning on temporarily moving to Canada in order to once again play on Pokerstars (or Full Tilt Poker if they reopen), make sure that you are fully prepared when you try to cross into Canada, so that you don't end up getting turned back like Cates did.
It will be interesting to see if Cates is eventually granted access to Canada..
--
Filed Under:
Miscellaneous Poker Articles