Full Tilt Poker Releases Statement
Published on 2011-04-15 23:28:00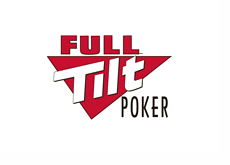 The latest statement from Full Tilt Poker:
"In light of recent events involving the freezing of certain accounts, Full Tilt Poker would like to assure all players that their funds remain safe and secure. Processing of both deposit and withdrawal requests is proceeding as normal and is still available to all of our players.
All players who were affected by the current situation have had their funds returned to their accounts and all new withdrawal requests are processing normally. We assure all players on Full Tilt Poker that your online playing experience will not change and that you will be able to both deposit and withdraw funds as needed. Your money remains safe, secure and accessible at all times.
Full Tilt Poker remains committed to the protection of our players' security and legal rights, and will continue to provide the best and safest online poker room available worldwide."
--
Filed Under:
Poker Legislation