23-Way Chop Negotiated in Foxwoods World Poker Finals Preliminary Event
Published on 2010-10-15 13:37:00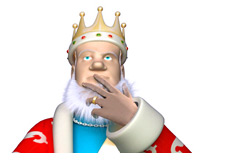 Somebody forwarded me a link to the results from a Foxwoods World Poker Finals preliminary event that took place earlier this week.
Apparently the final 23 players in the $400 No Limit Hold'em Deep Stack event at the Foxwoods World Poker Finals were somehow able to negotiate a 23-way chop.
Somehow, someway, 23 players were able to reach an agreement to chop up the remaining prize money.
The tournament had a total of 956 entries, which ended up creating a total prize pool of $324,560.
John Agelakis ended up winning the tournament, walking away with $12,011 in prize money, as well as a "commemorative leather jacket" and the championship trophy.
Agelakis took home $12,011 for finishing first in a tournament that had a total prize pool of over $324k. Let that sink in for a second..
The second, third and fourth place finishers all walked away with an even $12,000, while the 5th-23rd place finishers took home $10,091.
I can't even imagine the headache that would be involved in negotiating a 23-way chop.. or why the chipleaders at the time would even consider it.
Congratulations to John Agelakis, I guess..
Source: Foxwoods.com -
$400 NLHE Deep Stack Results (*.pdf file)
--
Filed Under:
Live Tournament Results