Ryan D'Angelo Leads PCA Main Event Heading Into Final Table
Published on 2010-01-11 01:46:00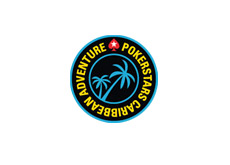 The massive 1,529 player field in the 2010 PCA (Pokerstars Caribbean Adventure) main event has now been whittled down to 8 players after five days of play.
Ryan D'Angelo will enter the final table of the main event as the chip leader on Monday, as he currently lords over a chip stack of just over 10 million.
Tyler Reiman of the United States is just behind D'Angelo, finishing the fifth day of play with a stack of about 9.35 million.
Barry Shulman, fresh off of a victory in the 2009 World Series of Poker Europe main event, is currently in third place with about 6.8 million in chips heading into the final day of play.
The eventual winner of the event will receive $2.2 million dollars, as well as the PCA main event title. Due to the high number of entrants in the main event, the top four finishers will all receive at least $1 million dollars.
All of the final table participants are guaranteed at least $201,300 for making it this far.
Here are the chip stacks heading into the final day of play on Monday, courtesy of Pokerstarsblog.com:
1. Ryan D'Angelo, 10.09 million chips
2. Tyler Reiman, 9.35 million chips
3. Barry Shulman, 6.8 million chips
4. Harrison Gimbel, 6.0 million chips
5. Thomas Koral, 5.37 million chips
6. Benjamin Zamani, 3.7 million chips
7. Zachary Goldberg, 2.34 million chips
8. Aage Floenes Rvan, 1.69 million chips
Barry Shulman is the most experienced of the final table participants, having accumulated nearly $3 million dollars in total tournaments cashes over his lengthy career.
The United States is going to be extremely well-represented at the final table, as 7 of the 8 final table participants are from the USA.
--
John Duthie (12th, $130,000), Jeff Madsen (19th, $87,500) and Robert Mizrachi (22nd, $87,500) were some of the well-known names that were eliminated from the tournament just short of the final table on Sunday.
The final table will get underway at noon (local time) on Monday afternoon.
--
Filed Under:
Live Tournament Results