Massive Turnout for PCA Main Event
Published on 2010-01-07 16:53:00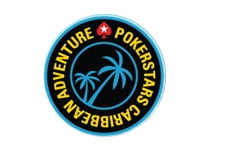 Last year, 1,347 players turned out for the PCA main event, which ended up creating a total prize pool of $12,674,000. Poorya Nazari ended up taking home $3 million dollars for his victory.
One of the biggest questions for this year's PCA was - would this year's turnout for the main event possibly top last year's?
The answer - yes.
The final turnout for this year's PCA main event easily bested the 2009 total, as 1,529 people ended up registering to play in the 2010 main event.
The total prize pool? $14,831,300, with $2.2 million dollars going to the eventual winner of the event.
Here are the final table payouts:
1. $2.2 million
2. $1.75 million
3. $1.35 million
4. $1.0 million
5. $700k
6. $450k
7. $300k
8. $201k
The top 224 spots will pay..
The PCA has grown, in just six years, into one of the largest poker tournaments in the world. 2010's prize pool will end up being nearly a quarter of the size of the World Series of Poker main event, which is quite remarkable.
The large turnout has attracted the sharks - Barry Greenstein, Phil Ivey, Daniel Negreanu, Justin Bonomo and Annette Obrestad are just a few of the well-known names who are currently near the top of the leaderboard.
Good luck to everybody that is still alive in the main event (or planning on playing in a side event or two).
--
Filed Under:
Live Tournament Results