730 Players Turn Out for EPT London Main Event
Published on 2009-10-03 20:47:00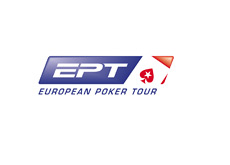 730 players from all across the world have turned out for the 2009 EPT London main event, making the tournament the largest ever to be hosted in the United Kingdom.
The tournament, which features a total prize pool of over 3.5 million pounds, has received a significantly larger turnout than last year.
In 2008, a total of 596 players entered the main event, creating a total prize pool of just under 3.4 million pounds (this prize pool also benefited from the fact that the winner received a rounded-up million pounds even).
One year later, the very same tournament had a total of 730 entrants, swelling the prize pool in the event to over 3.5 million pounds (without the juiced-up first place prize).
This turnout is a testament to the continued growth of online poker in Europe, as well as a testament to the continued strength (and marketing might) of Pokerstars.
The European Poker Tour officially replaced the World Poker Tour as the second largest poker series in the world last year (behind the World Series of Poker), and their momentum seems to be showing no signs of slowing down.
Practically every EPT event seems to be bigger than the year before, and the EPT London event is no different.
The EPT London main event drew a total of 175 entrants in late 2004, which was the first year that the tournament was run.
Five years later and the prize pool is five times as big.
Good luck to everyone who is still alive in this year's event..
--
Filed Under:
Live Tournament Results