Patrik Antonius Reportedly Shut Out of the WSOP Main Event
Published on 2009-07-07 06:28:07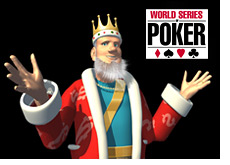 After the tepid turnout on Day 1b of the 2009 World Series of Poker main event (873 players), the possibility of either Day 1c or Day 1d selling out seemed remote, at best.
However, this is exactly what happened on Day 1d of the main event.
Day 1d ended up with an official player count of 2,809, meaning that the last flight of Day 1 of the main event had officially sold out. This strong turnout on Day 1d resulted in a total field size of 6,494 for the main event.
According to
Pokernews.com
, "several hundred" people were turned away and told that they wouldn't be able to register, due to the fact that Day 1d had already sold out.
This obviously infuriated those who were turned away, and they quickly set out on finding a way that they would be allowed to still participate in the main event.
A few solutions were proposed by the affected players, including a separate "starting session" on Tuesday, as well as a potential "Day 1E" which would take place on Wednesday.
World Series of Poker officials huddled together and tried to find a way to include the several hundred locked-out players in the main event. In the end, they just couldn't find a way to accommodate these players.
So, while nearly 6,500 players officially took part in the 2009 main event, this number could have actually been closer to 6,700.
This is obviously a good lesson for next year - don't wait until the last second to register for the main event.
It's obviously a bad break being locked out of the main event due to a sell-out, however that's the risk that you take when you choose to sign up at the last minute.
According to ESPN.com
, some of the players who were turned away included Patrik Antonius and Brandon Adams.
--
Filed Under:
World Series of Poker