"JohnnyBax", "Zangbezan24" Narrowly Miss Out on WSOP Bracelet
Published on 2009-06-21 00:25:02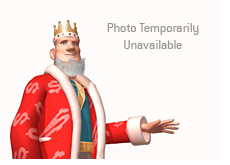 The final table of the $5k Pot Limit Omaha event at the 2009 World Series of Poker featured two of the most successful online tournament players of all time.
First you had Cliff "JohnnyBax" Josephy, who is practically the Godfather of the online tournament scene. "JohnnyBax" has been around for years, and has proven himself to be consistently profitable over time. While many successful players end up vanishing, never to be heard from again, Josephy is still around and still winning.
Next up you had Sorel "Zangbezan24" Mizzi. Mizzi is also known online as "Imper1um", and is another extremely successful online tournament player. Mizzi has won numerous major tournaments on both Full Tilt Poker and Pokerstars. His ban from Full Tilt Poker tarnished his reputation, but many people still agree that Mizzi is one of the toughest online tournament players in the world today.
When the $5k PLO event was down to three-handed play, it appeared as though either Mizzi or Josephy would end up taking down the bracelet.
If Josephy won, then it would have been his second WSOP bracelet (he took down the $1,500 Seven Card Stud event in 2005 for $192,150).
If Mizzi won, then it would have been his very first bracelet.
Unfortunately for both Mizzi and Josephy, Richard Austin ended up taking down the $5k PLO event after an unbelievable final hand.
In the final hand, Josephy found himself all-in pre-flop.
After a flop of Kc-9d-3c, Mizzi pushed all-in as well, and Austin chose to make the call.
Mizzi showed As-Ah-5d-3d for a pair of aces.
Josephy showed Ad-Kh-Ks-8d for a set of Kings, and appeared to be in great shape to win the hand.
Austin showed Qh-Js-8c-5c for a flush draw and a gutshot straight draw.
The turn was the 8 of spades, which didn't help any of the three players.
The river was the 7 of clubs, and Austin ended up winning the hand with his small flush. Josephy was eliminated in third place, while Mizzi was eliminated in second place for $253,048.
Austin had eliminated two online poker legends in just one hand, and ended up taking down the coveted World Series of Poker bracelet in the process.
This wasn't the first time that Mizzi was within an eyelash of winning a World Series of Poker bracelet.
In 2008, at the World Series of Poker Europe, "Zangbezan24" was within one hand of taking down his first bracelet.
As a matter of fact, Mizzi was one CARD away from winning the bracelet.
Mizzi found himself engaged in a heads-up battle with Theo Jorgensen for the bracelet.
Mizzi had the chip lead in the match when the two players got all of their chips into the middle after a flop of A-J-4.
Jorgensen had flopped top two pair, while Mizzi held 2-5-4-3.
The turn brought the 3 of spades, which gave Mizzi the five-straight straight. Sorel Mizzi was now just one card away from winning his first bracelet.
Disaster struck on the river when the Ace of spades hit, giving Jorgensen a full house. The end for Mizzi came a short time later, and Jorgensen ended up taking down the tournament.
Is the day coming when Mizzi takes down his elusive first World Series of Poker bracelet?
--
Filed Under:
World Series of Poker