When Will Ivey Catch Hellmuth?
Published on 2009-06-14 08:44:41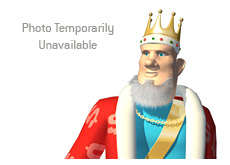 Phil Ivey taking over the all-time bracelet lead at some point seems like a foregone conclusion.
Given his fiercely competitive nature, you just know that Ivey wants to be sitting at the top of that list. In addition, passing Phil Hellmuth would be the ultimate needle.
In case you haven't already heard, Ivey won his seventh World Series of Poker bracelet earlier tonight. He beat Ming Lee in heads-up play to take down the $2,500 Mixed Hi/Lo event for over $200k.
This was Ivey's second bracelet of the 2009 World Series of Poker, and his seventh overall.
Do I think that Ivey will eventually pass the likes of Hellmuth, Chan and Brunson to take over the lead in all-time World Series of Poker bracelets. Absolutely.
When do I think that this will happen? That depends.
The big question is - will Ivey's fellow pros continue to give him action in World Series of Poker bracelet and POY side bets?
It's rumored that Ivey's fellow pros will have to pay out at least $5 million dollars (so far) to settle their bets.
In years past, Ivey really didn't care too much about the World Series of Poker tournaments. He would be more than glad to bust out early if there was a good cash game going.
This year has been different. Knowing that he stands to make millions of dollars for each bracelet that he wins, Ivey has been focused, even at the beginning of tournaments.
This focus has been very apparent so far this year, as Ivey has already won two bracelets and cashed three times.
Ivey has another thing working for him in his attempt to catch Phil Hellmuth - he is really, really good in non-Hold'em games.
Of Ivey's seven WSOP bracelets, none of them have come in Hold'em events.
Non-Hold'em events have smaller fields, which definitely gives Ivey an advantage in the race to catch Hellmuth. Skill matters more in these non-Hold'em, larger buyer tournaments, and Ivey is the best all-around poker player in the world (pretty hard to deny that).
Hellmuth, as good as he is in Hold'em tournaments, needs to battle through massive fields in order to win a Hold'em bracelet. No matter how good you are, it is extremely tough to navigate through a 3,000 person field to win a bracelet.
Phil Hellmuth currently has 11 WSOP bracelets; Ivey has 7.
Assuming that other players continue to engage in large WSOP prop bets with him, I would guess that Ivey passes Hellmuth within 6-7 years.
Phil Hellmuth is good, but Ivey is better. I have no doubt that Hellmuth will win more bracelets over the coming years; I just think that Ivey will close the gap quickly, especially given his proficiency in non-Hold'em games.
For those counting, this is Ivey's sixth bracelet in the past eight years.
What do you think? Will Ivey catch Hellmuth? And if so, when?
--
Filed Under:
Miscellaneous Poker Articles